Clara Noeth took home a medal and placed 10th at the CC meet today!!! She has a new PR at 7:23!!!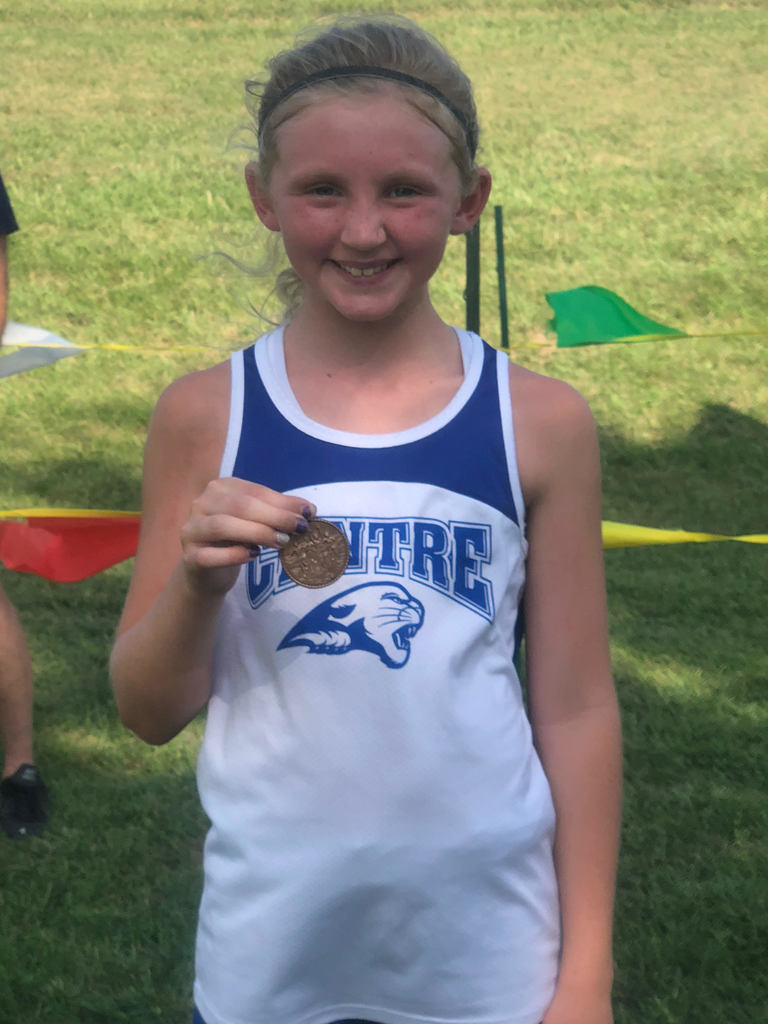 This Friday night let Centre's STUCO serve you dinner! Come join us for our pregame tailgate @ Bud Peterson Field for an original chicken sandwich from Chick-Fil-A! Get your meal deal for $6.00! Tailgate starts at 6:15 pm, Kickoff @ 7! GO COUGARS!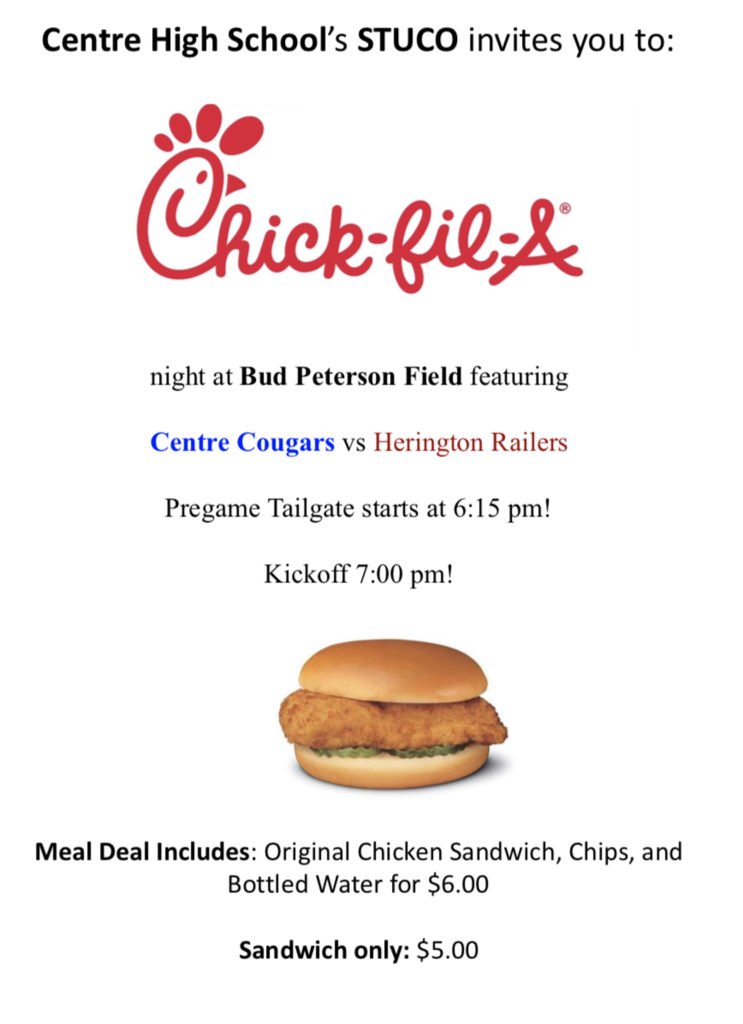 :38 seconds left, Cougars ball, 3rd down Cougars down down 26-24... suspense is killing everyone!!!

Make that 26-24 Peabody... 4:31 left

24-20 Centre Cougars with 6:44 to go! This is a good game!

10:27 left in the 4th quarter Peabody 20-16. ☹️

Cougars lead 8-6 at halftime here at Peabody burns !
An Admission Counselor from Emporia State University will be at CHS on Wednesday 9/11/2019 during lunch and Cougar Connections!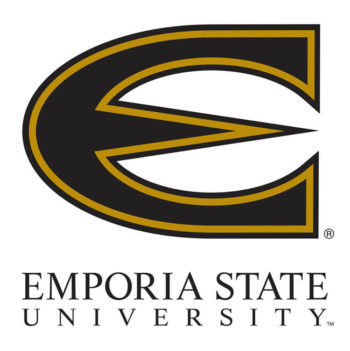 Clara Noeth placed 13th at the first CC meet of the year! She finished with a personal best time of 7:54!!!!!

Middle school Centre Cougars football team falls 26-24!

Centre Junior High Volleyball team with the 2-0 sweep tonight vs Herington!

Thank you Coach Steiner for the invite to be a part of the HS Weights class this morning! Great to work along side these great student-Athletes! #CougarStrong #Work2Gether! #CougarPride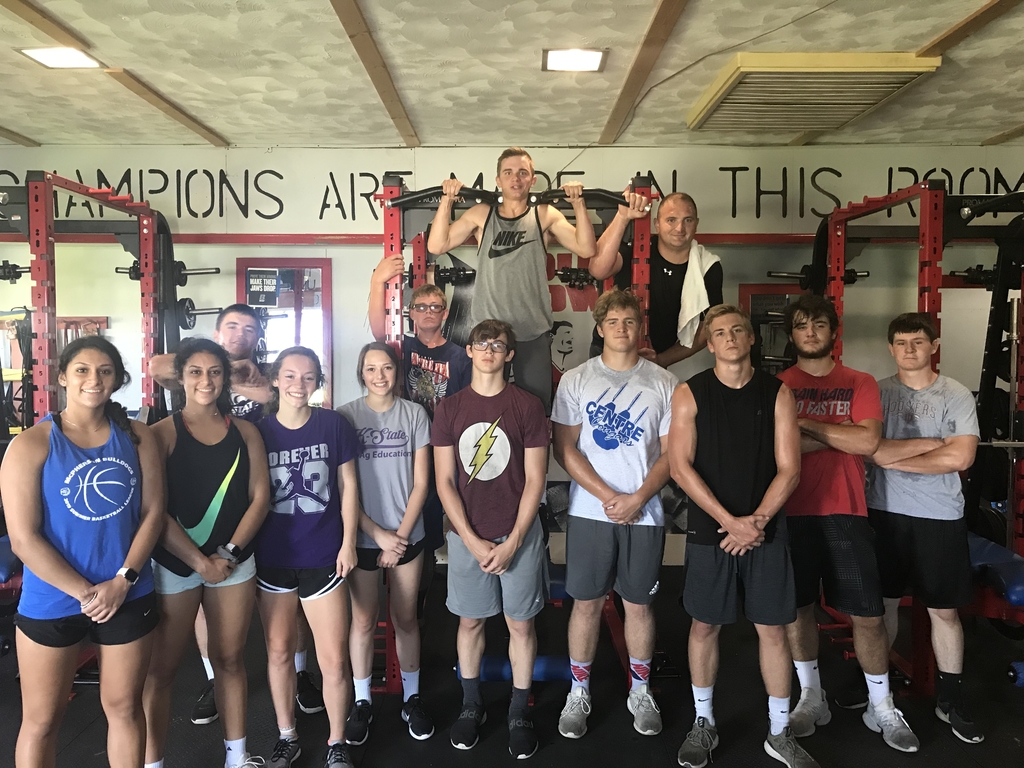 Second grade has been busy creating art for the elementary hallway!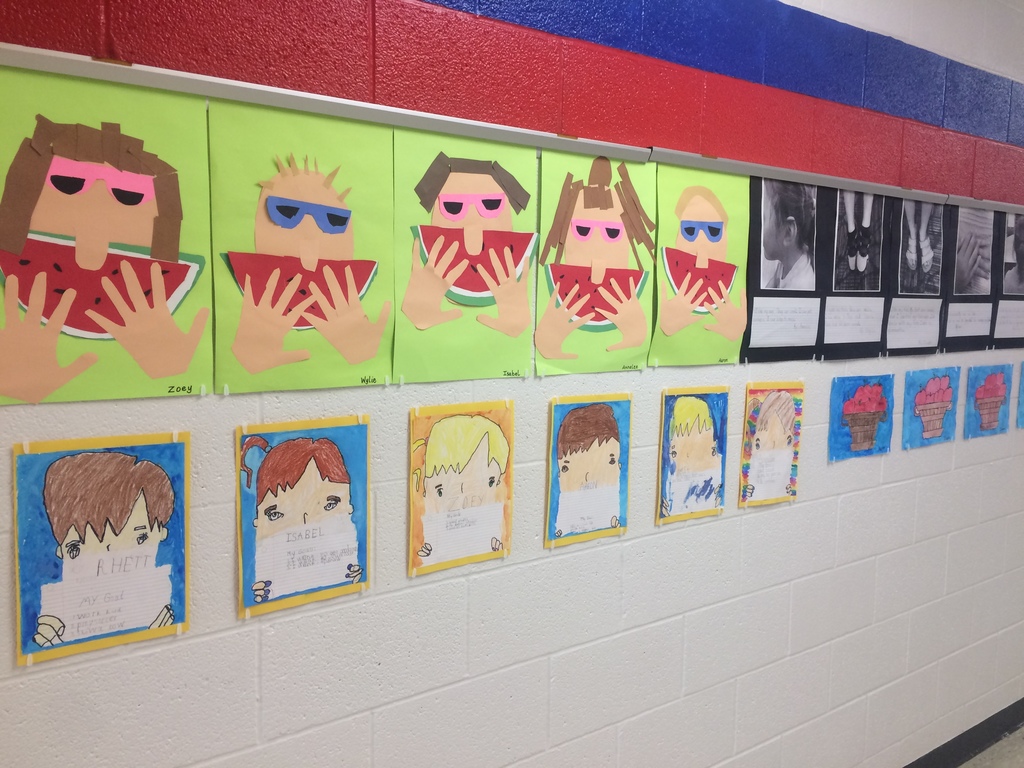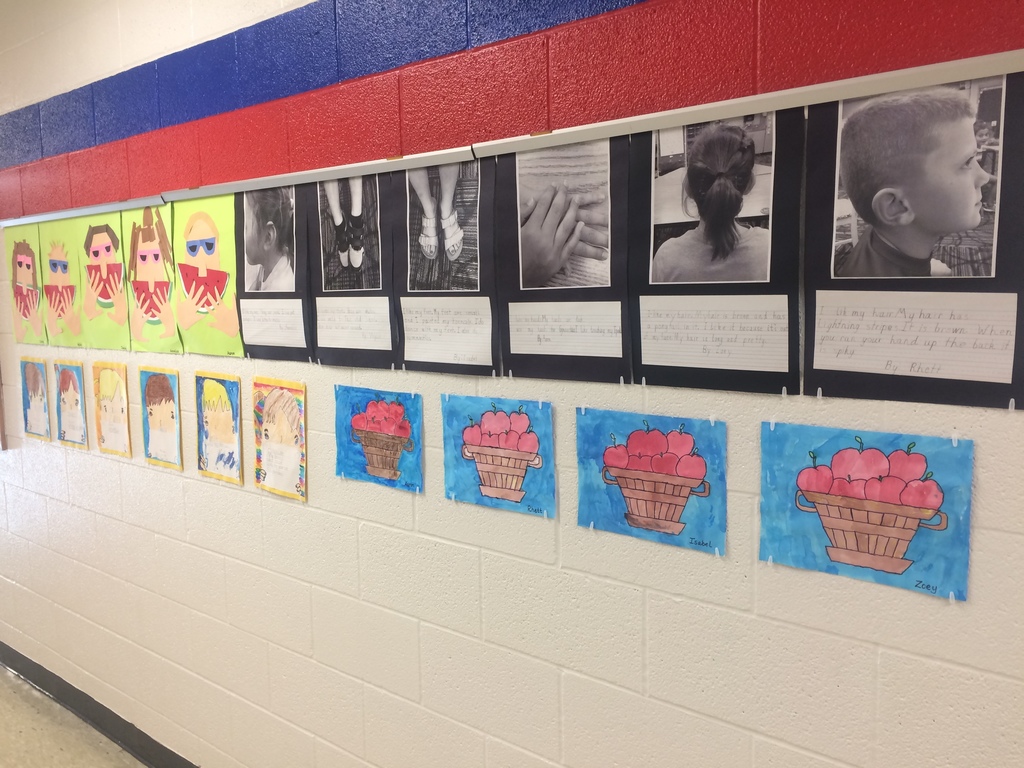 In Ag Business today our students are starting to learn more about record keeping and decision making through an activity called Candy Harvest!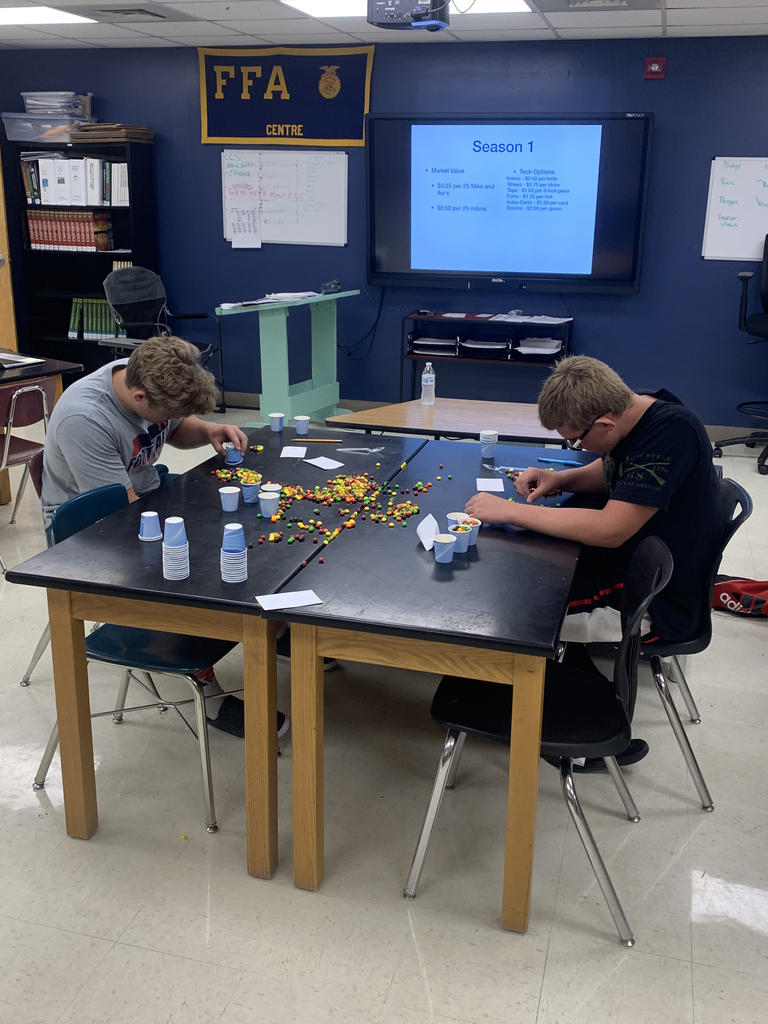 Congrats to the Lady Cougars who went 1-1 at Canton Galva last night! Both games were hard fought and went to three matches! Proud of everyone involved!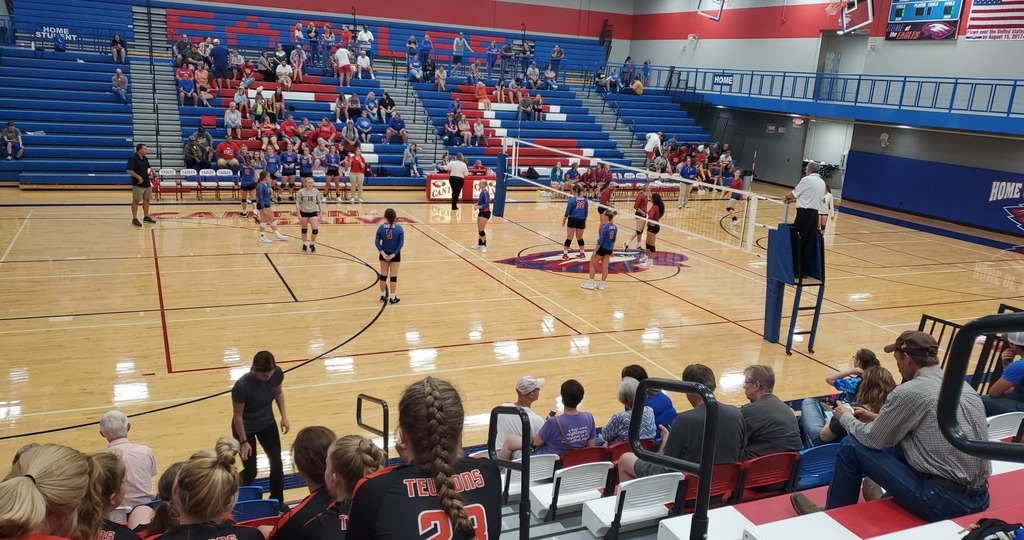 Yearbook Staff will attend a workshop on September 10th in Salina.

The Centre Cougar Football team participated in the KSHSAA jamboree last night and it was a huge success! The team led by Head Coach Kelly Steiner and these five seniors came to play! The whole team played really well! #GameWeek #TeamCougars!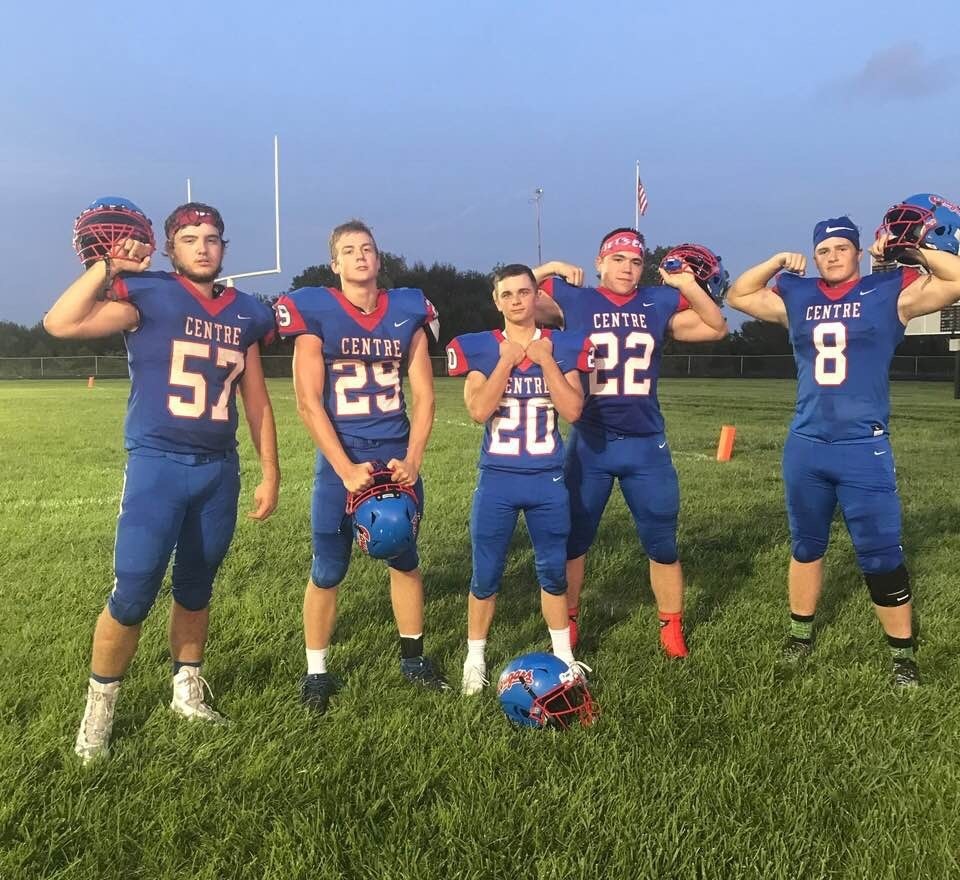 Congratulations to Centre's Jacob Hird and the winner of the Bethany College/Jostens $20,000 senior scholarship to attend Bethany College next fall! #OPPORTUNITY!

Bill Cordes: "How yo approach Senior year Matters!"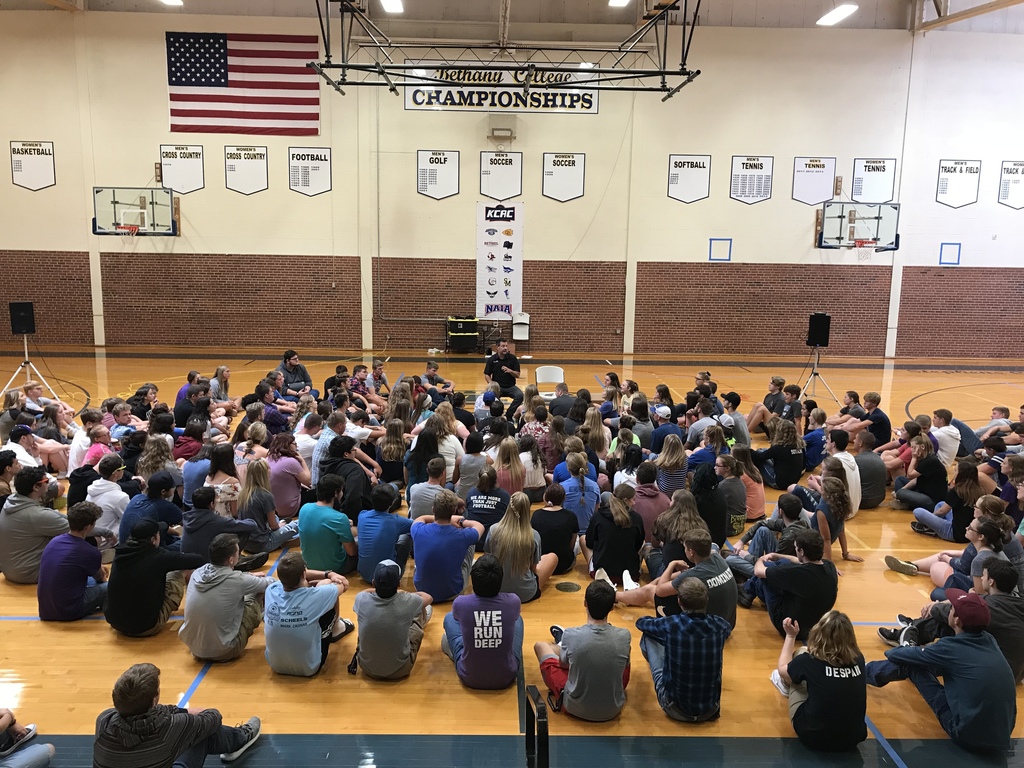 School Attendance Proclamation is available in the document center and the district app.