Tomorrow's Games for the Centre Boys and Girls Centre Boys vs Herington Boys at 6:00 PM Centre Girls vs Elyria Girls at 7:30 PM Both games will be in the Main Gym.
Please check your email for important information regarding COVID testing.

Good evening. This is the Centre school office. Due to a few positive covid cases, we are asking that the following elementary classes wear masks beginning tomorrow. We would like for this practice to continue for the next ten days. Classes affected are: first grade, second grade, third grade, and fourth grade. Thank you for working with us to keep kids safe and to keep them in school. We appreciate your efforts.

It is time to pay for the 2nd semester milk card for grades Pre-K thru 4th. If you would like for your child to have milk at the milk break for the 2nd semester, please send $35.00 for your child's milk card. This covers all of the milk breaks for the 2nd semester. Please have payment sent in to the school office by January 20th. Thank You!

Here are the events for this week! A busy week coming up! Looking forward to rooting on our Cougars!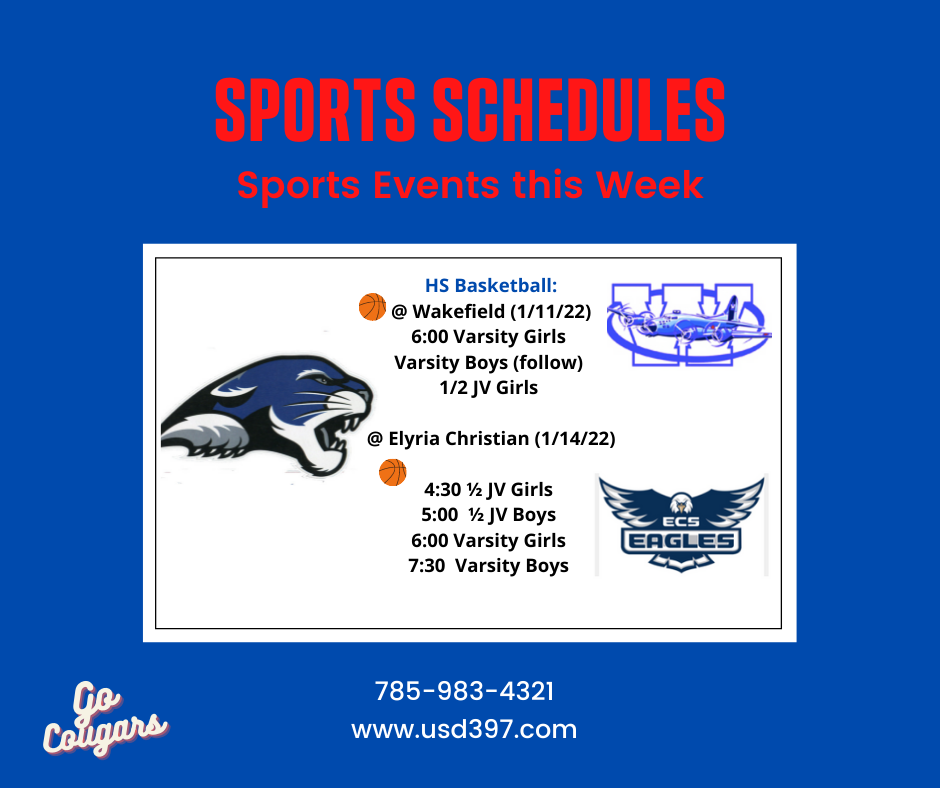 Calling all CENTRE FANS, Centre Cheer wants to see you BLACK OUT THE STANDS! Why? Just a fun way to show off our AWESOME school spirit and put a fun twist on rooting on our teams! We know it is awfully cold, but let's fill those stands tomorrow night! ** No face or body paint will be allowed! **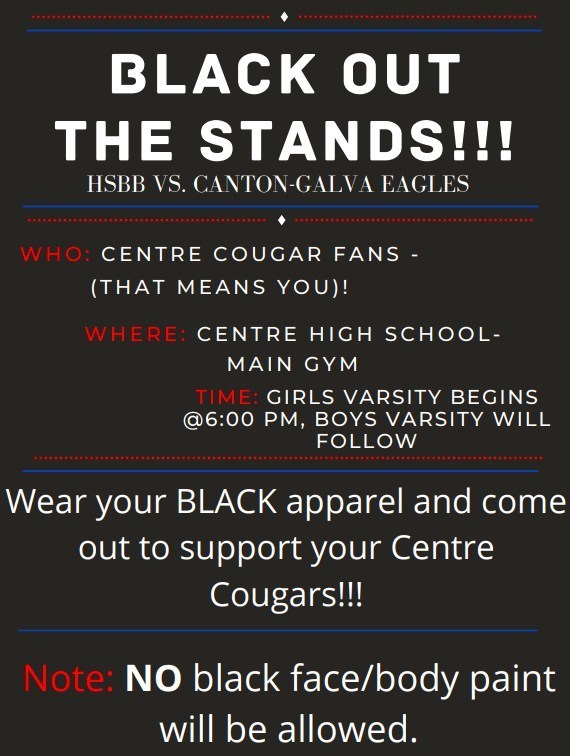 No school today. All activities will be cancelled as well. Stay safe and warm.
Instead of the two-hour delay previously stated, USD 397 will not have school today because of getting more snow than forecast. Once again, no school today at Centre and all activities will be canceled for today as well.
Two-hour delay tomorrow morning. Classes start at 10:15.
Please check you school email for information about tomorrow. I haven't made a decision yet but I explained my process in the email. Thanks and staff warm!

The regularly scheduled board meeting will be held on January 12th, 2022, at 5:00 pm in the band room. *agenda below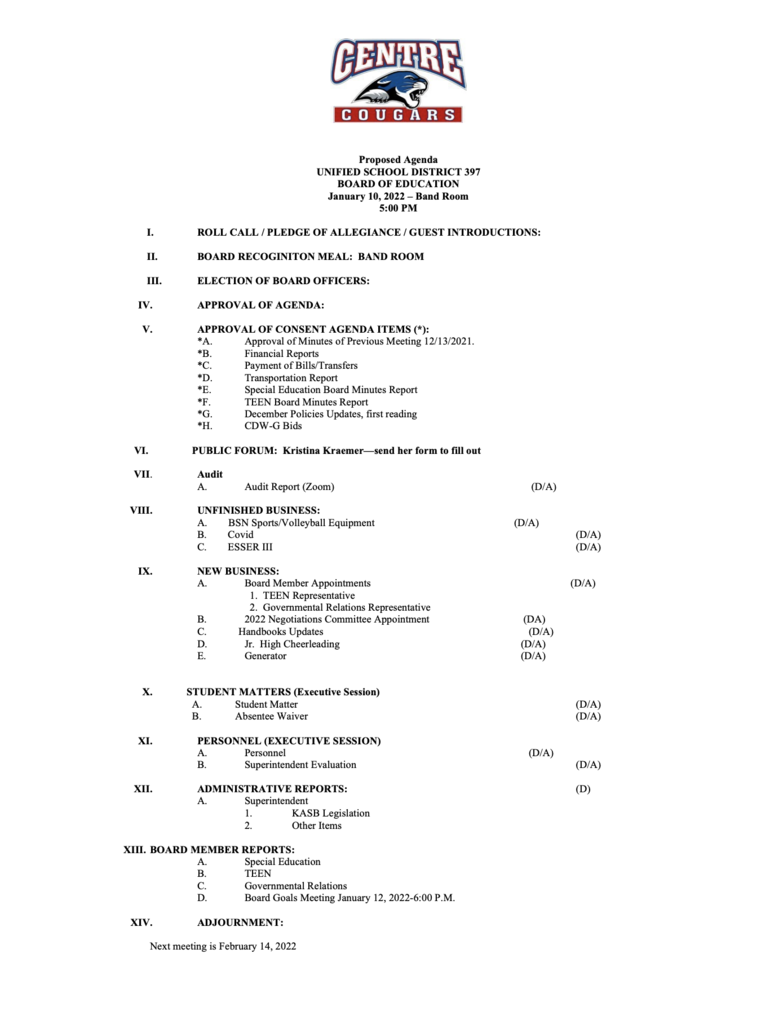 There will be a special board meeting on January 12th, 2022, at 6:00 pm. The agenda is posted below.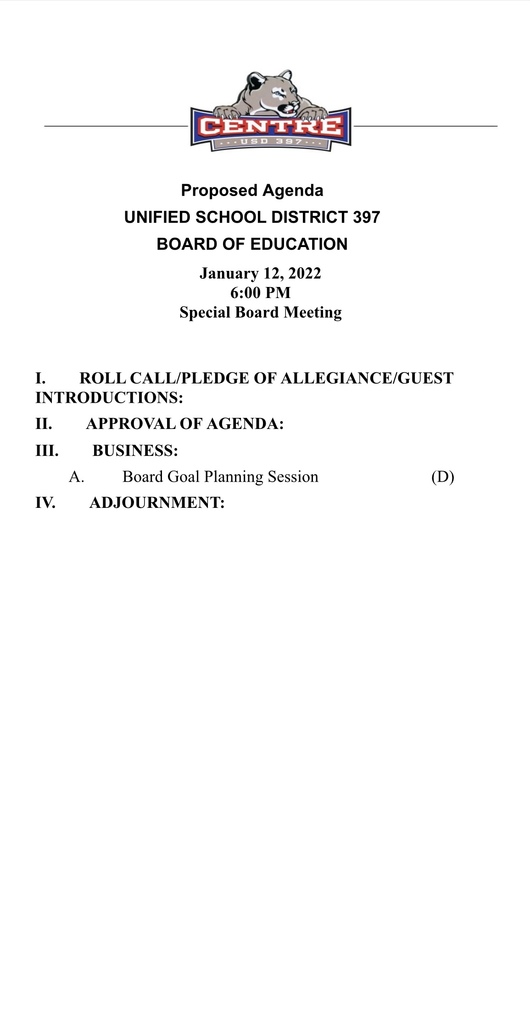 Events for this Week! Welcome Back Everyone!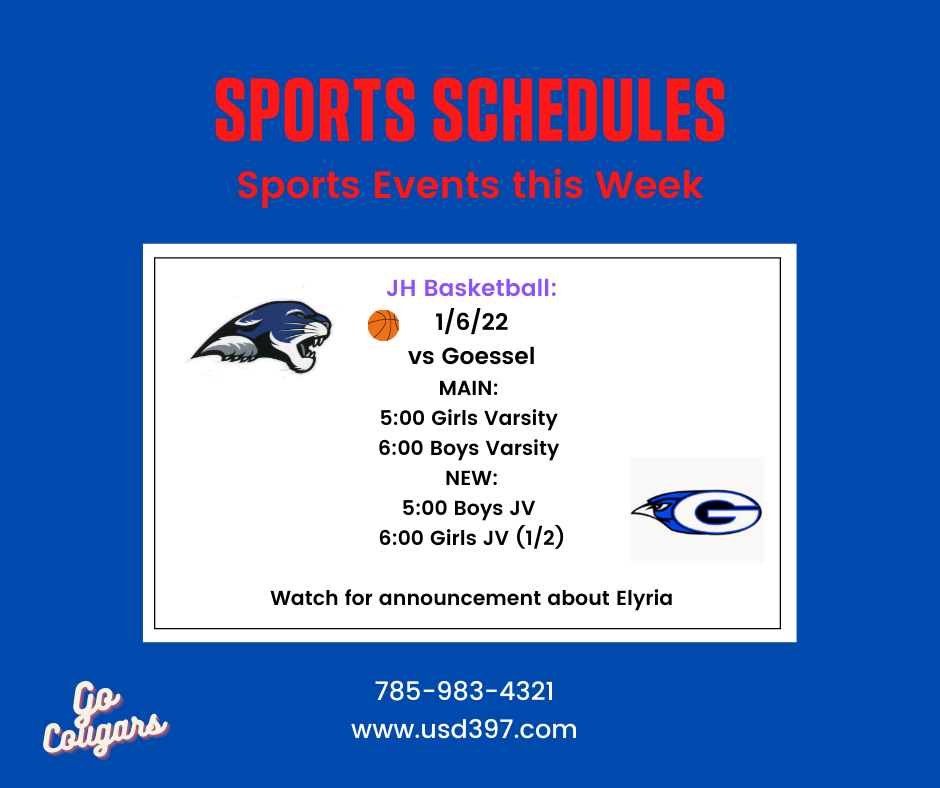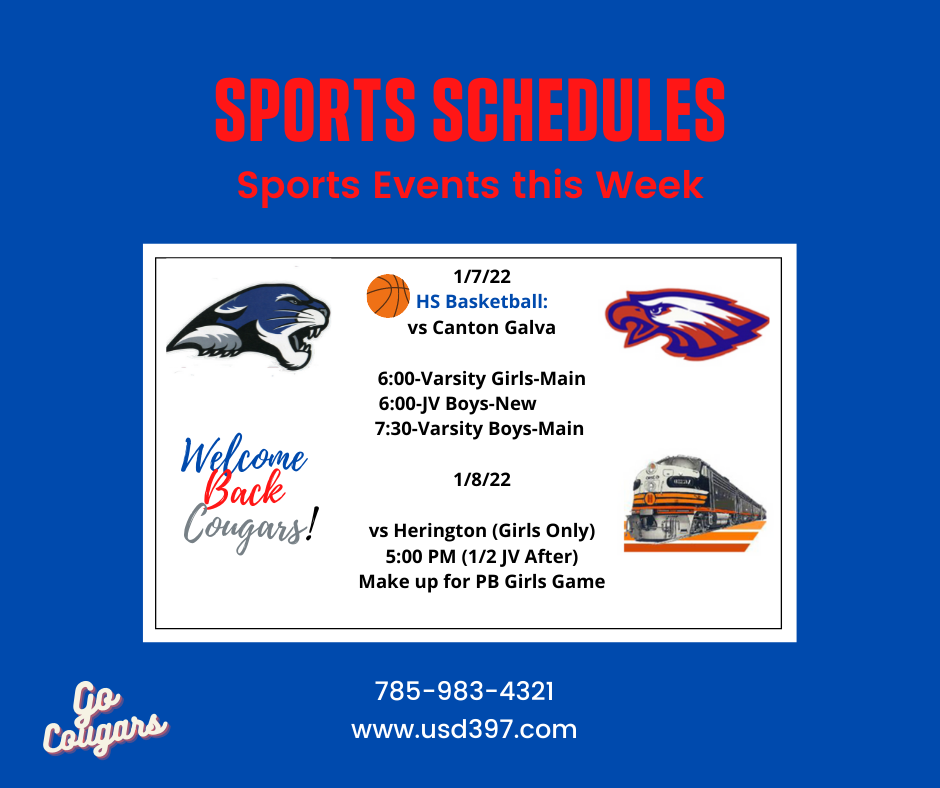 Please see the flyer for Pajama Storytime.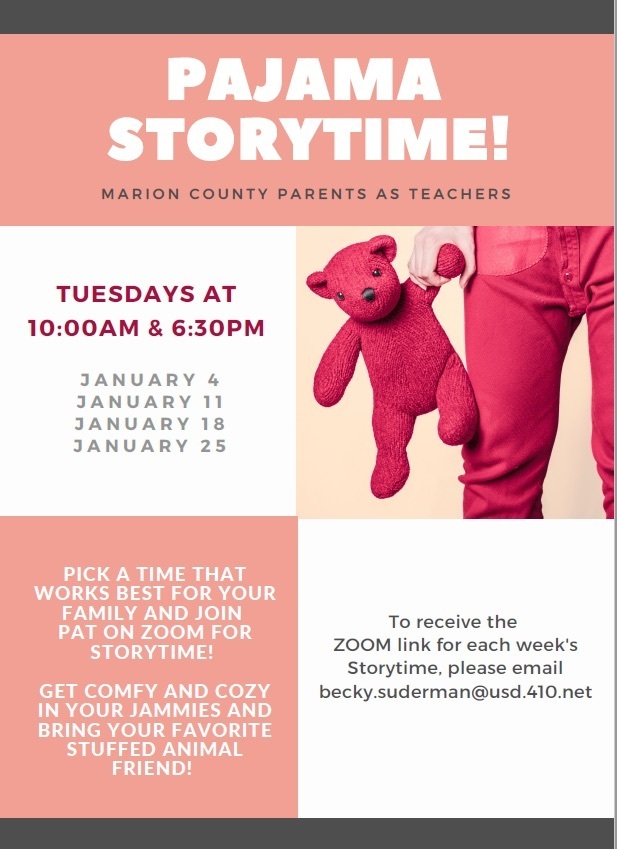 Here is the schedule for tomorrow!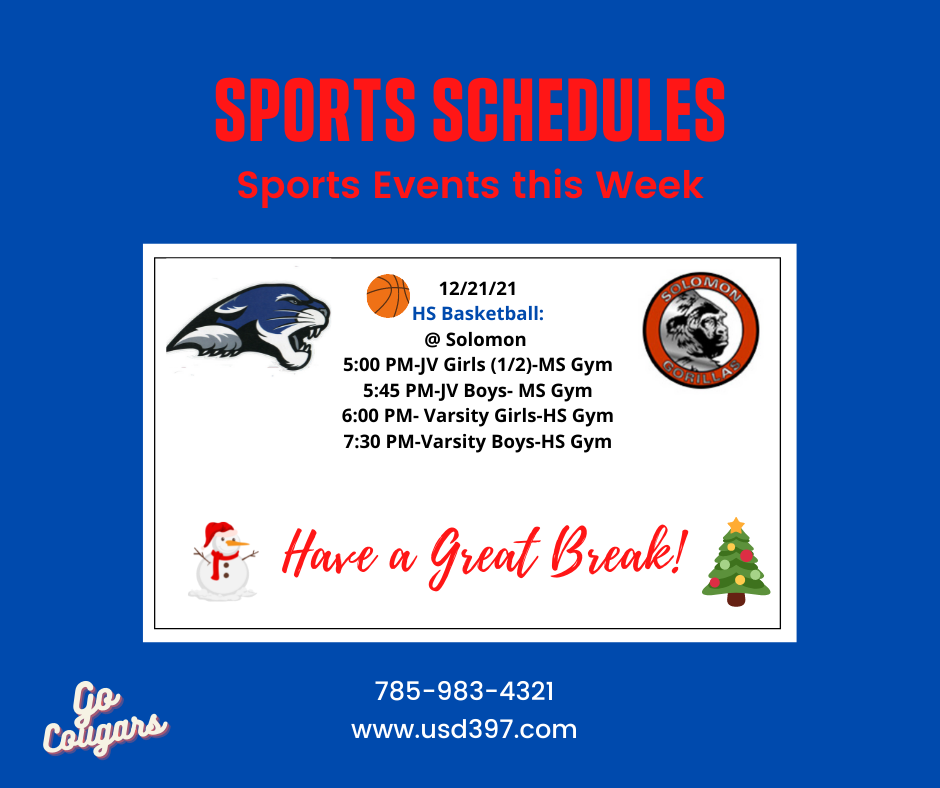 The Fiber Optic Cable was cut during the storm last night so it doesn't look like we will have internet for the rest of the day.

This is an important message from Centre Unified School District 397. Due to extremely high winds and potentially dangerous driving conditions, we have decided to dismiss school at 3:00 PM. Students will be getting on the buses promptly at 3:00 PM to begin their bus rides home. If you have student drivers, please be aware that they will be on the roads sooner than normal. Please stay safe and use caution.

The girls high school Junior Varsity basketball game tonight at Stafford has been cancelled. The boys Junior Varsity game will start at 4:45.
I believe the rest of the week should be jean days so enjoy your last few days before break and be comfortable. Thank you for all you do for our students!
Outstanding job tonight Centre music students and Director Amy Harms. A great program that was enjoyed by all!!