Centre PTO Tailgate Party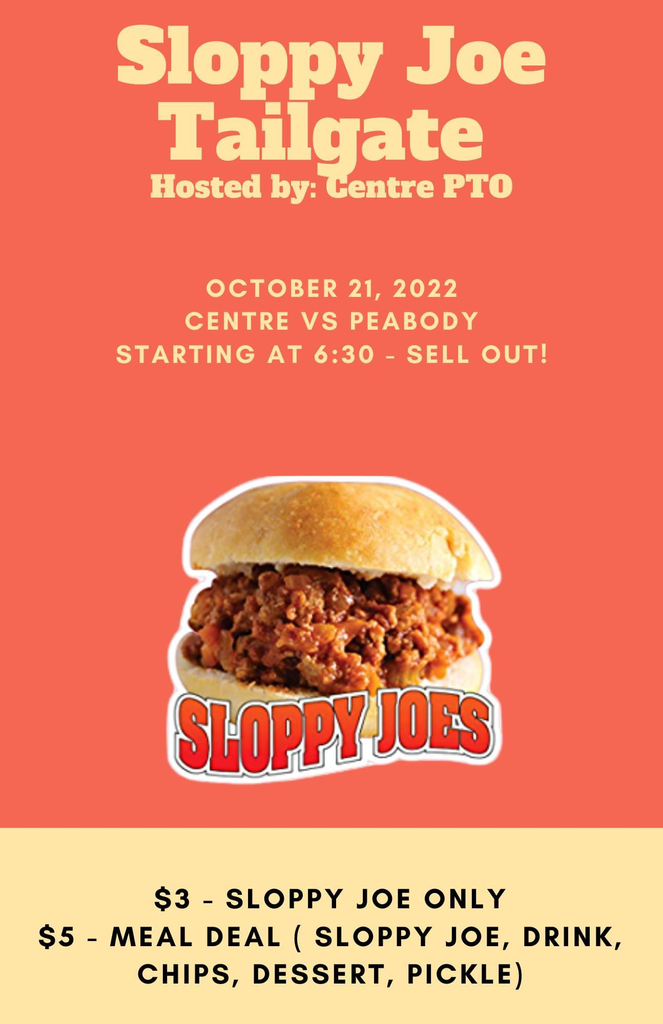 Here are the Events this Week! Good luck to our HS VB Girls at Sub-State this Saturday! Also we have home events this week with the JH League VB Tournament and Parent's Night for Fall Sports.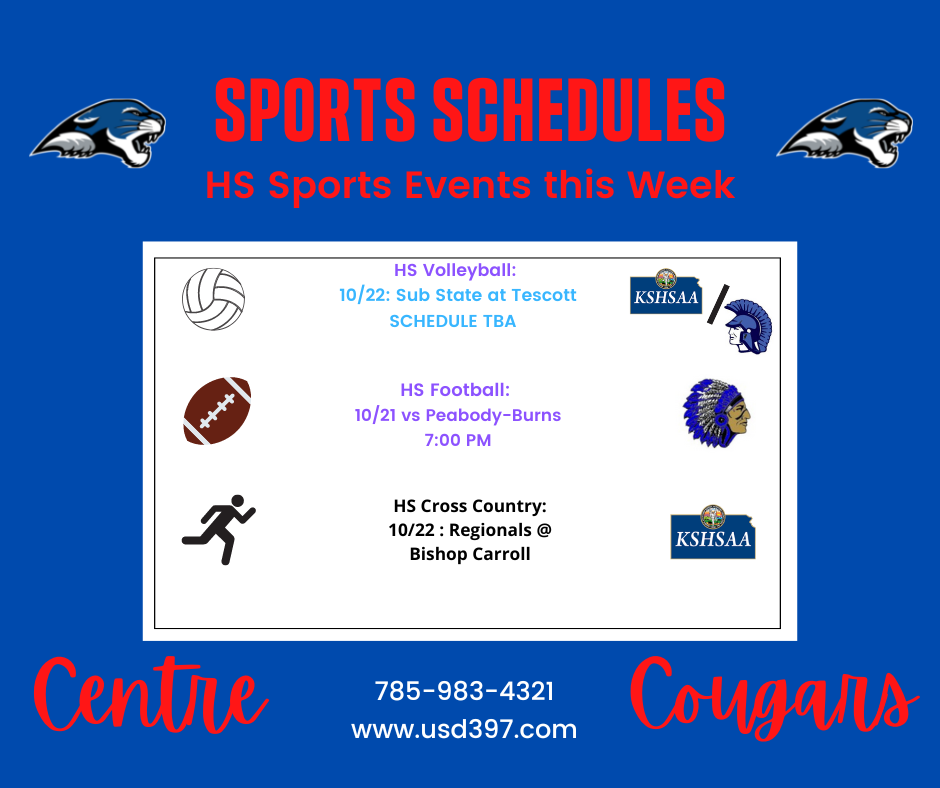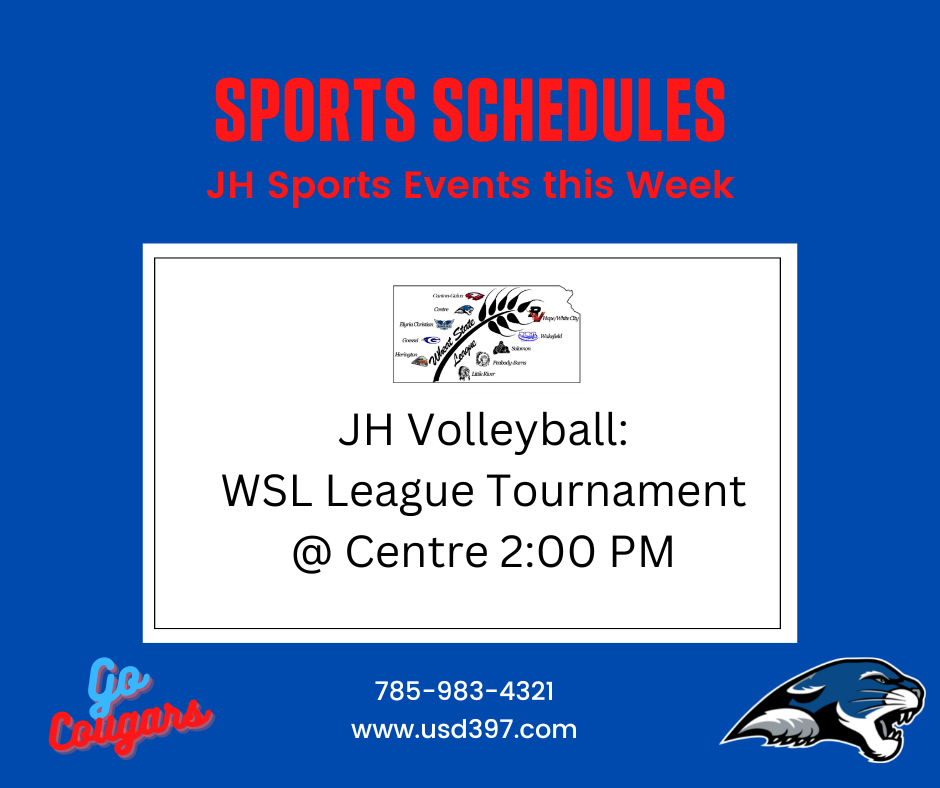 Special Meeting, October 13, 2022-District Office

Special Board Meeting, October 12, 2022-6:00 P.M.-Band Room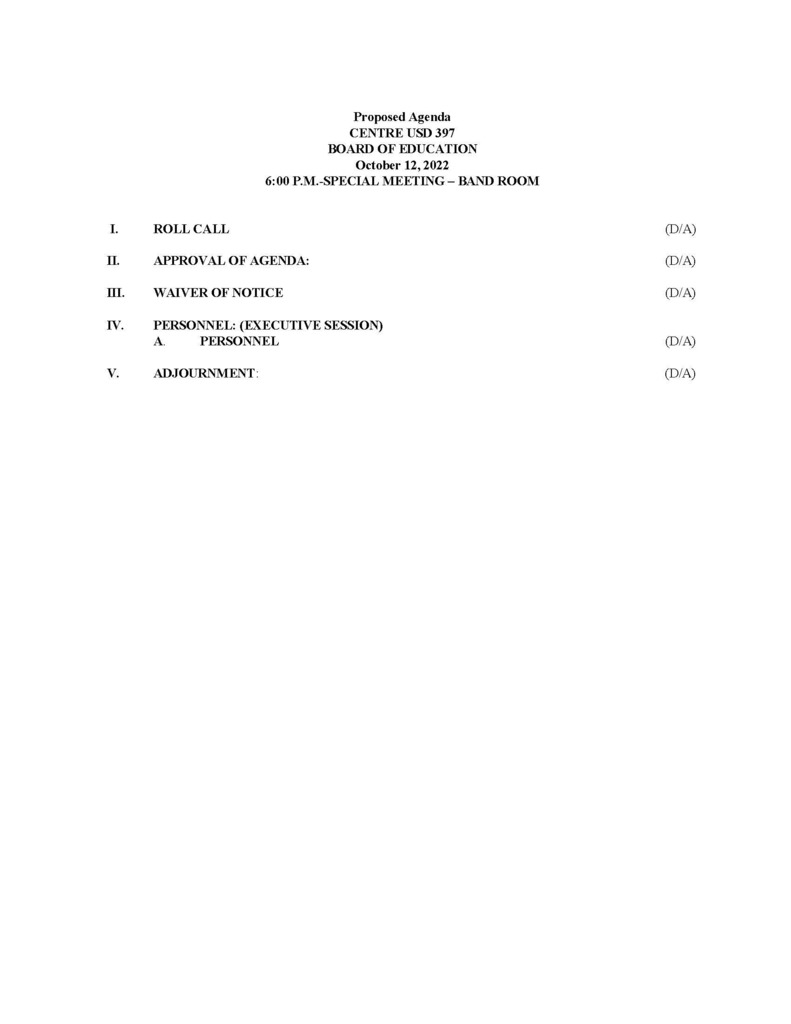 Just a reminder that school pictures are tomorrow, Wednesday, October 12th at Centre Schools.

We have student desks we are giving away to get them off the stage. We no longer have use for them so to keep from just throwing them away, if you would like a student desk, or two, please let us know when you can come pick them up or stop by the school office and let Terri B or Terry K know.

Here are the events this week! The HS Football game has been changed to a 6:00 PM start at Wetmore.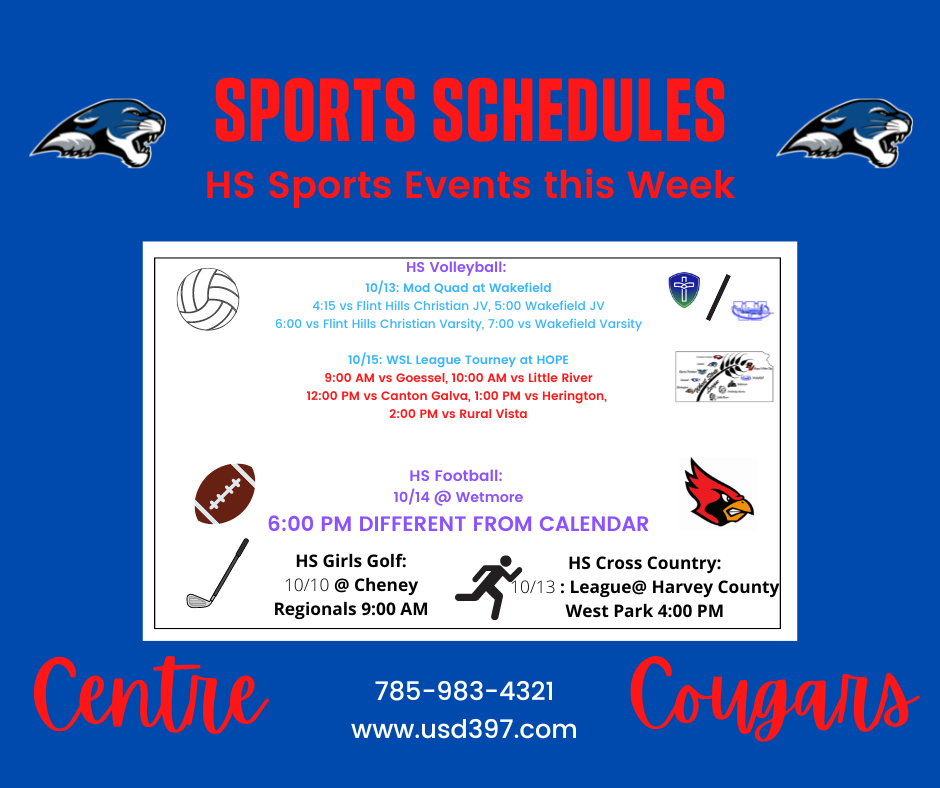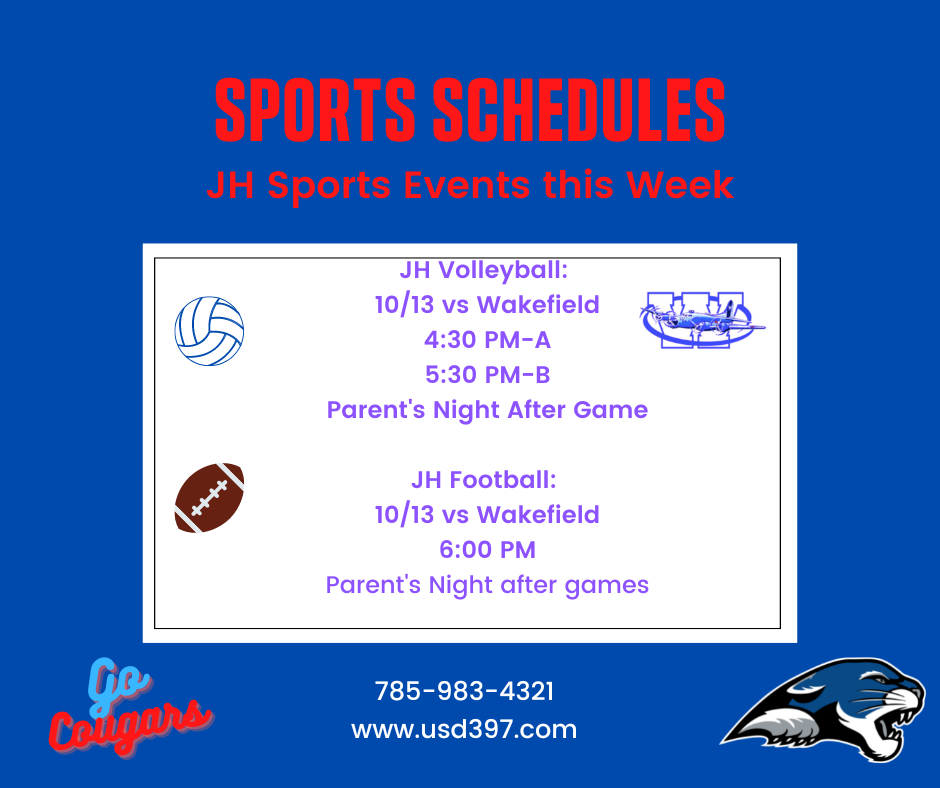 There was a mistake on some of the menus sent home for October. We WILL have schools Monday, October 10th tomorrow. We will not have school this coming Friday as the teachers will have a workday and an in-service.
Tonight's football game will start at 6:00. The Homecoming ceremony will take place after the game, followed by elementary school flag football games.

October 10, 2022 Board Meeting

Due to ongoing electrical issues in the main building, I have decided to cancel school again for tomorrow, Wednesday November 5th. We are having to replace over 130 light fixtures that were ruined during the low voltage issue we had yesterday. I'm sorry for any inconvenience this may cause but we currently have wires hanging out of the ceilings where the ruined light fixtures were removed and the electricians have equipment in the halls and rooms. We were able to have the volleyball match this evening because the low voltage did not impact the gym and commons areas. Thank you for your understanding as we work through this situation.
The high school volleyball games tonight will take place as scheduled starting at 4:00. Parents night will occur after the first match.

Due to an electrical problem in the main building caused by a brown out today, we will not have school tomorrow, Tuesday October 4th. We currently have electricity to part of the building but we do not have power to the pumps to get water to the building. We will let the volleyball players and parents know by noon tomorrow if the volleyball and parent's night will go on as planned.

Here are the events for this week! The Homecoming ceremony will occur after the game.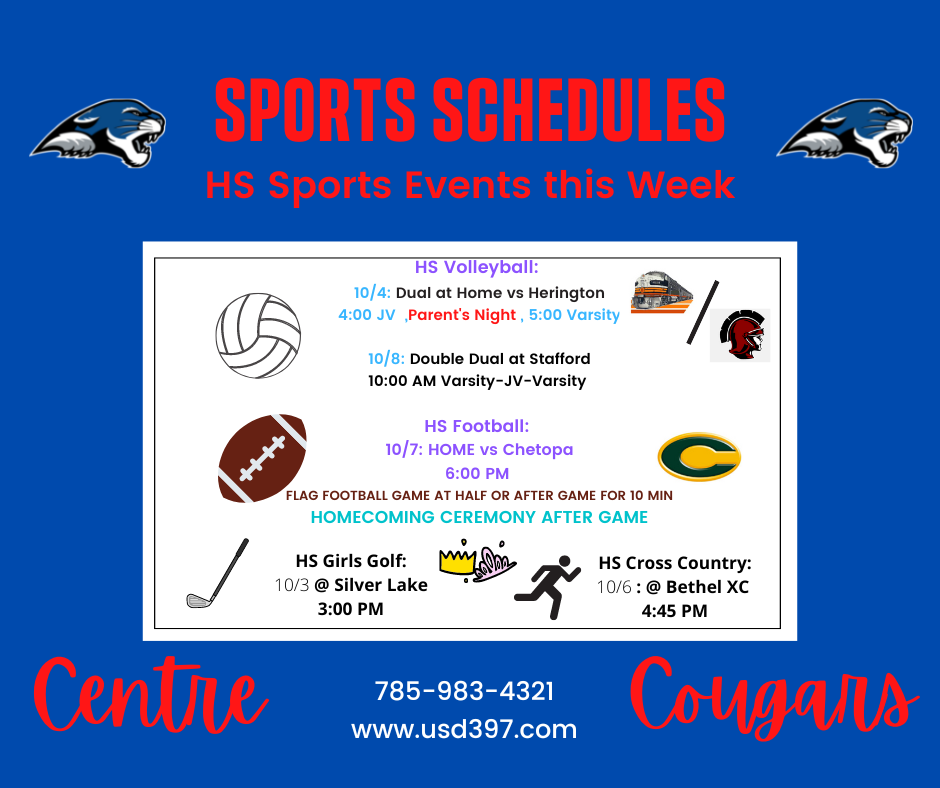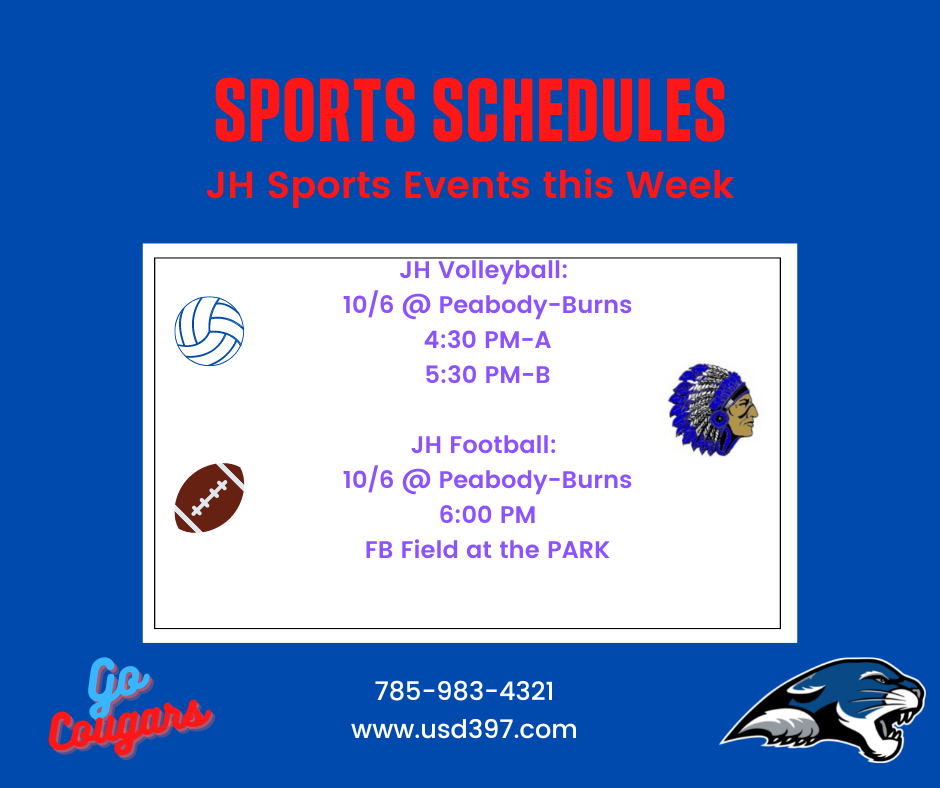 Happy School Custodian Day to the great crew from I-Serve. We appreciate all you do to keep our buildings and grounds looking great!

Join Girl Scouts!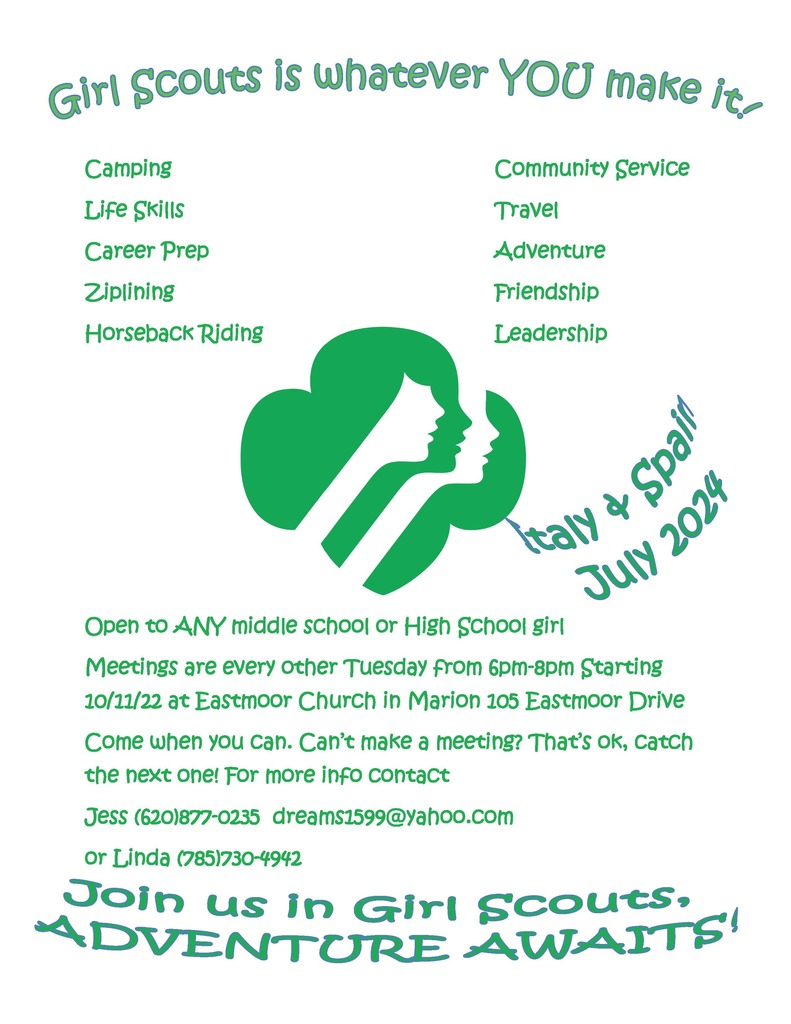 With the return of more people attending our sports events after COVID, I would like to remind parents that any student 5th grade and below should be sitting with their parents or other adults during the games. We don't have supervision for the playground during the football games and we had quite the rock throwing contest going during the last football game. There's an old saying that "unsupervised children will be give a cappuccino and a puppy at the end of the game." We're not at that point yet but please make sure our younger students are supervised at our games. Thank you for your cooperation.

Marion County Parent as Teachers is hosting Pumpkin Playtime. Please see the flyer attached for more information.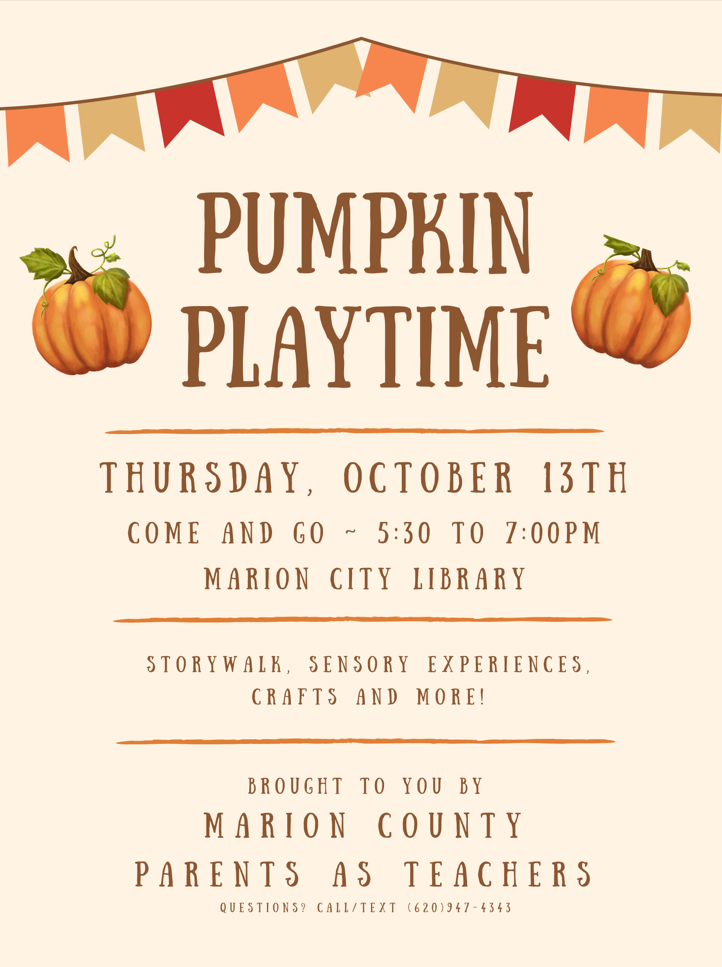 Here are the events for this week! Best of luck to the Cougars! We have home JH VB/FB and HS FB this week.