Friday Night Lights vs MDCV at 7:00 pm. Senior night will take place prior to the game at 6:45 pm! Come join us celebrating these seniors! Come early for a Walking Taco at the Centre After Prom Tailgate, $5.00 for a meal! Bundle up, this game is for the District Championship!

Parents Night Ceremonies will begin at 6:45 which is 15 minutes before the start of the game. Underclassmen parents will be recognized first and then seniors and their parents will be recognized on the field.

National School Bus Safety Week! Thank you to Centre School's bus drivers Woody, Ryan, Jennifer, and Nanette! #Safety1st!!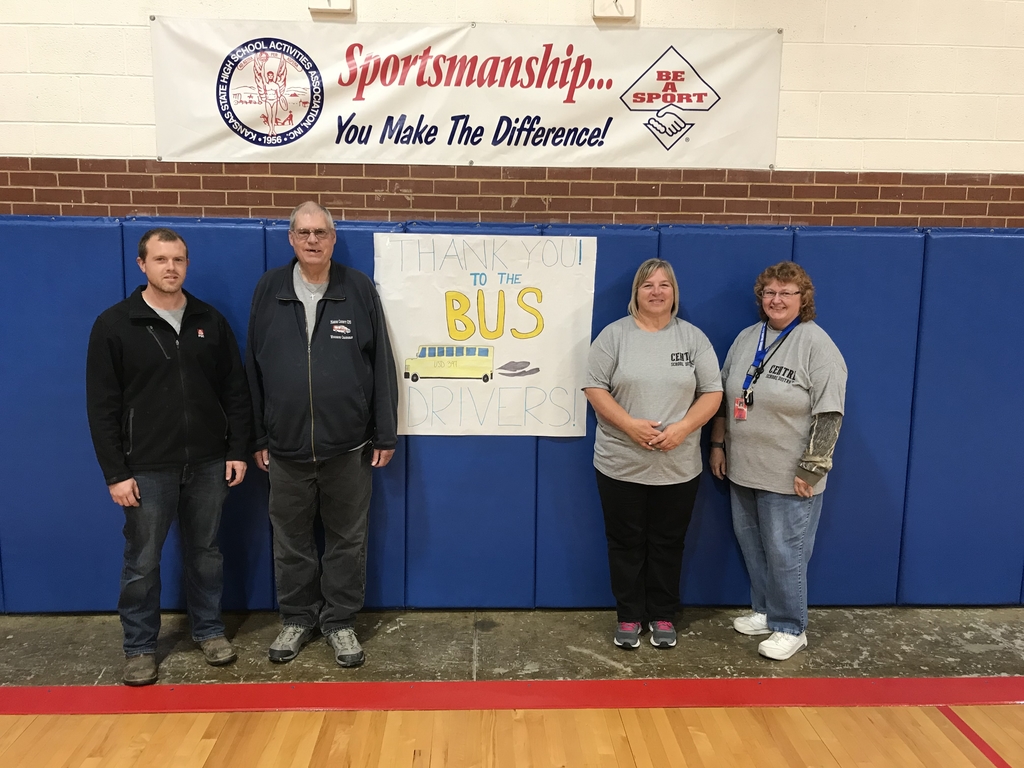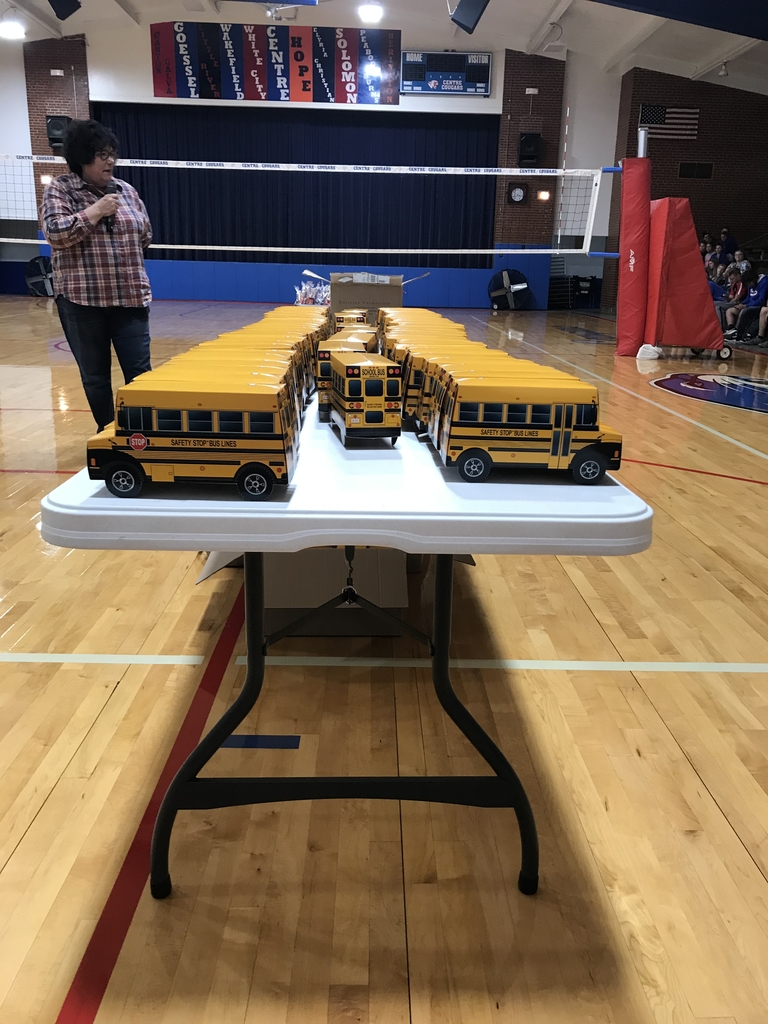 The Lady Cougars fall to Burlingame in two sets.

Cougars win 2nd set 25-12 and advance to play Burlingame in the semi finals with a chance to advance next week to sub state!! Approximate game time 6:00 pm!

Lady Cougars win the first set 25-13!

Good afternoon, tomorrow is picture retake at Centre Schools. If you wish to have your school picture pictures re-taken, then please bring back the original picture packet. Re-Takes will start at 8:20 am. Call Teri Bina if you have any questions. Thank You!

Let Centre After Prom cook dinner tomorrow night while you watch the Cougar Volleyball team! Meal Deal is $6 for Chick-Fil-A sandwich, chips, and a drink!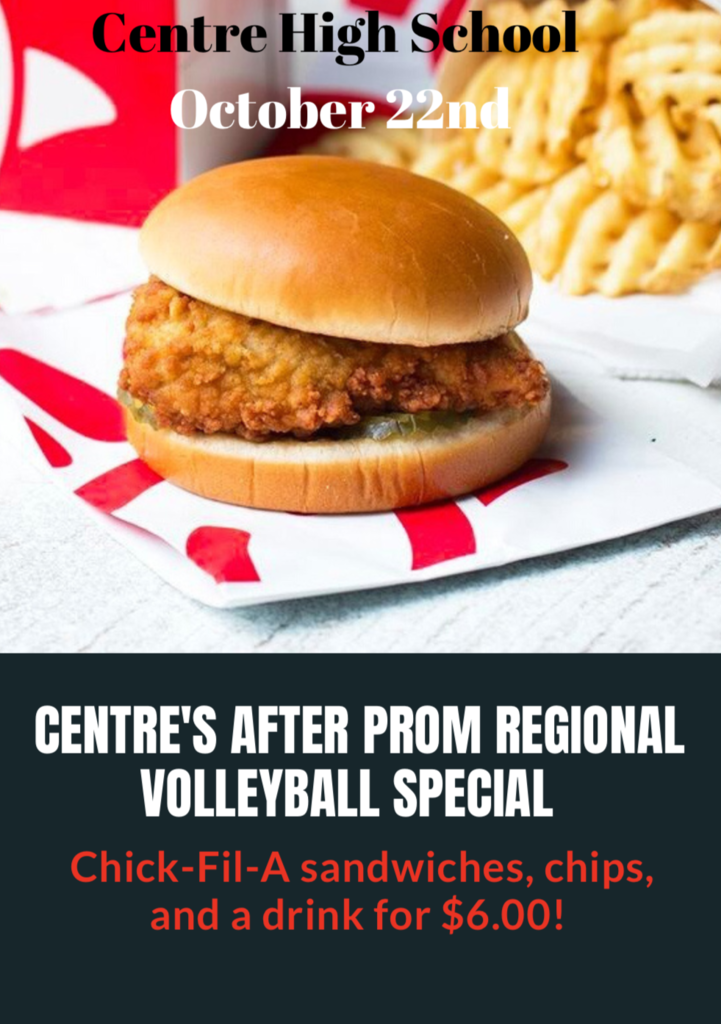 Winners of a Movie Party for the 5th & Kindergarten classes!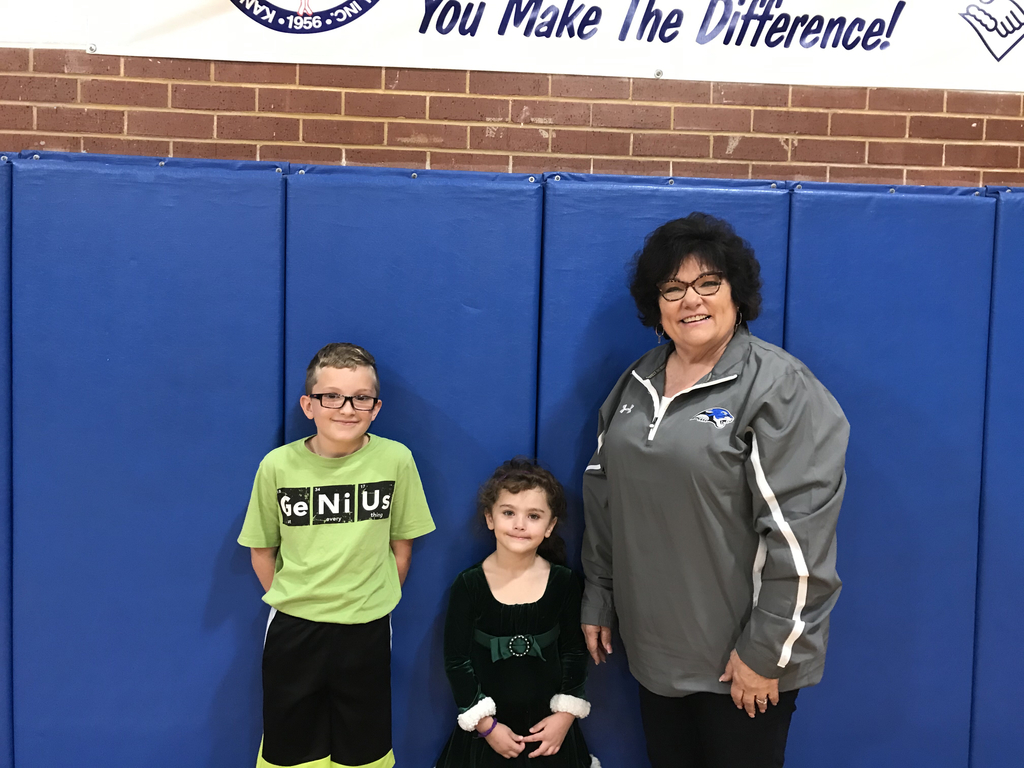 Winners of an Ice cream Party for their class!

Proud of both JH Volleyball and Football on great season! JH Volleyball went undefeated in league and football went 3-3 in league play! Both are improvements from last year!

Regional Volleyball: This Tuesday come out and support the Cougar Volleyball team play in the regional tournament! ($6.00 Entry per KSHSAA) The tournament starts at 3:00 pm with match #1. The Cougars play Match #2 vs Solomon. Come support and let us cook dinner for you!

First Grade Success learning Math facts to 100.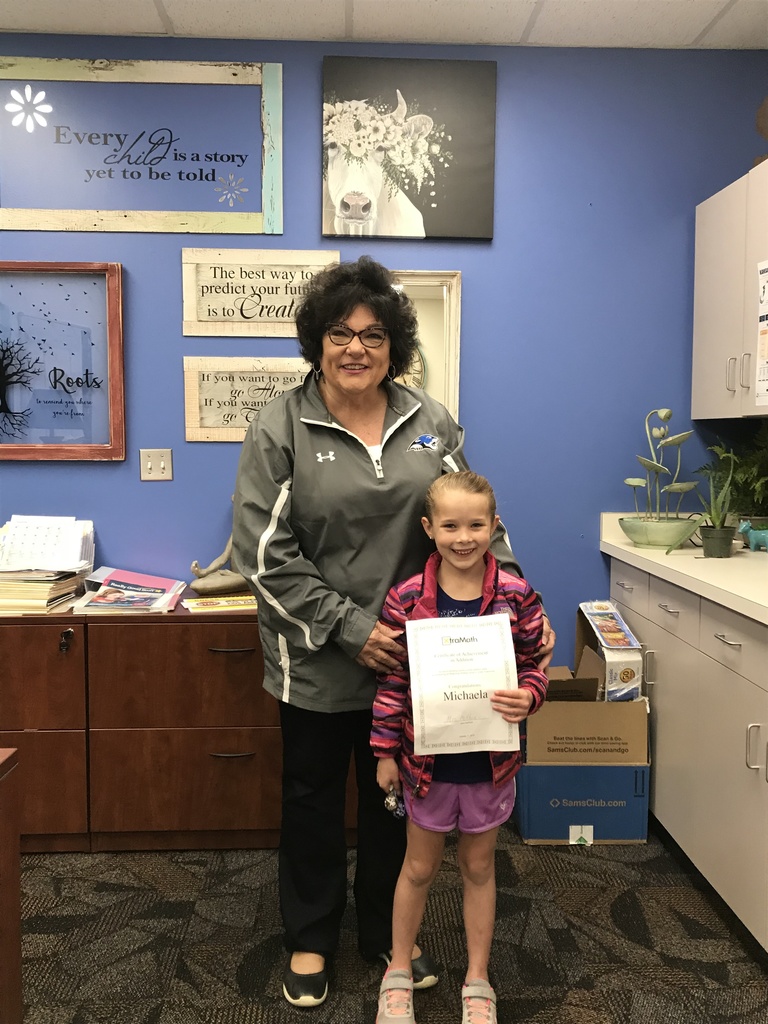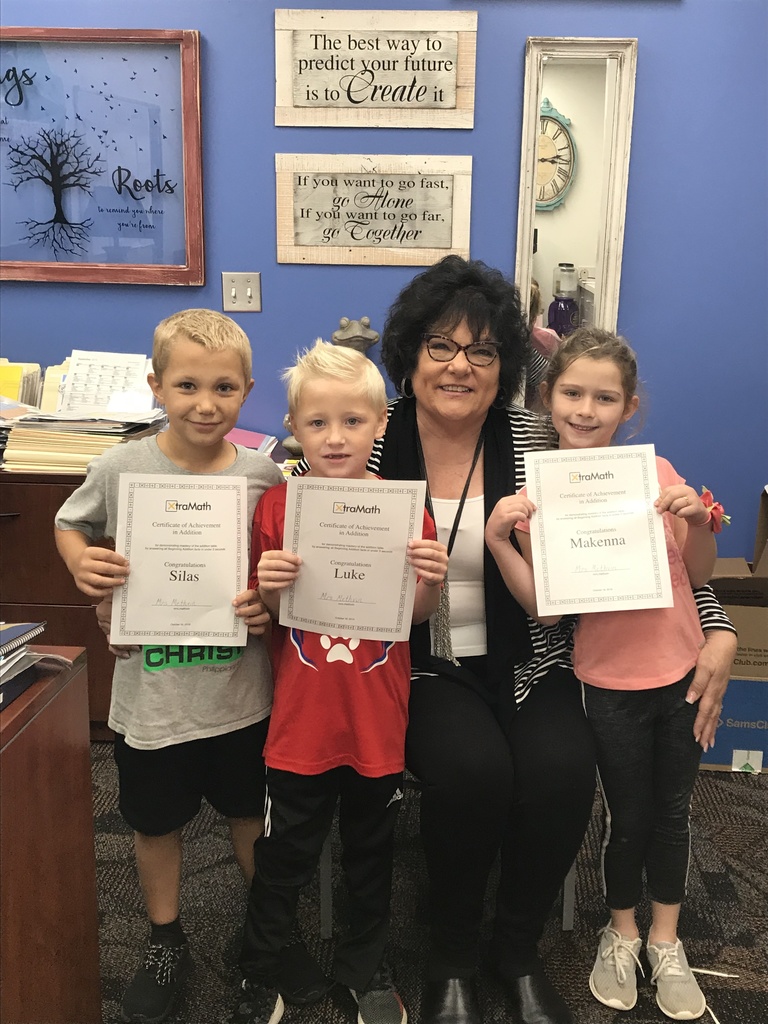 The 6th grade "PE" class (non-sports students) take advantage of the beautiful fall weather to walk the track. After walking 1/2 mile each day, so far this year they have walked about 224 miles (collectively)!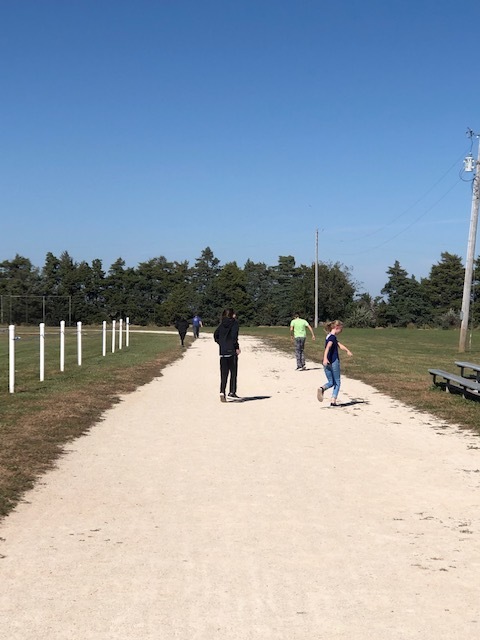 6th Grade Engineers are using Tinkercad to design earthquake proof buildings. They will then build and test their designs!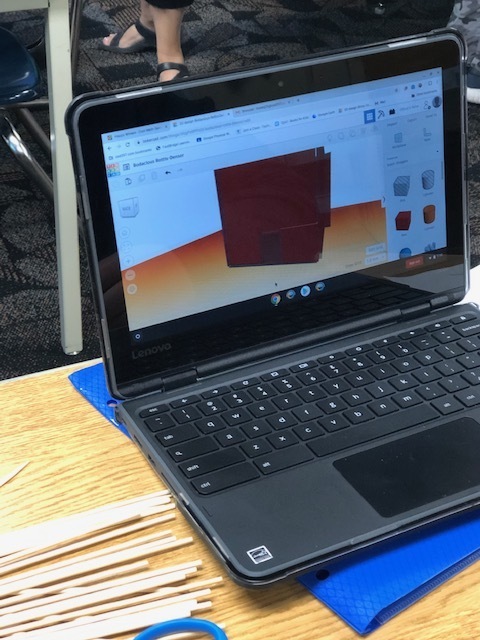 Centre FFA had a great day at the SCD Entomology contest! In the Junior High Division Karsen Kroupa Placed 1st individually! In the Greenhand Division they took 1st place as a team with David Adam placing 10th, Lili Espinoza placing 3rd, Bradley Alexander placing 2nd, and Julia Brunner placing 1st individually! And our Senior Team placed 2nd overall with Emma David placing 7th, and Tanner Stuchlik placing 3rd individually!!! Way to go Cougars!!!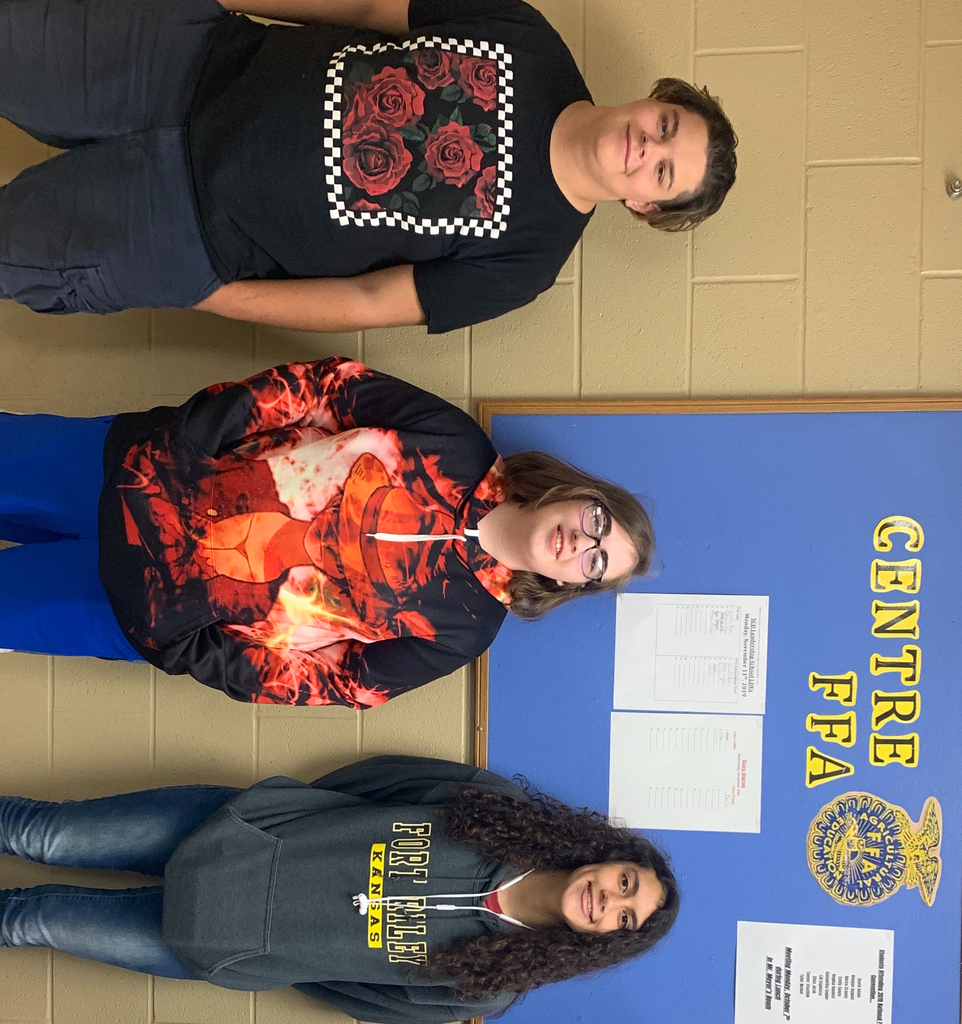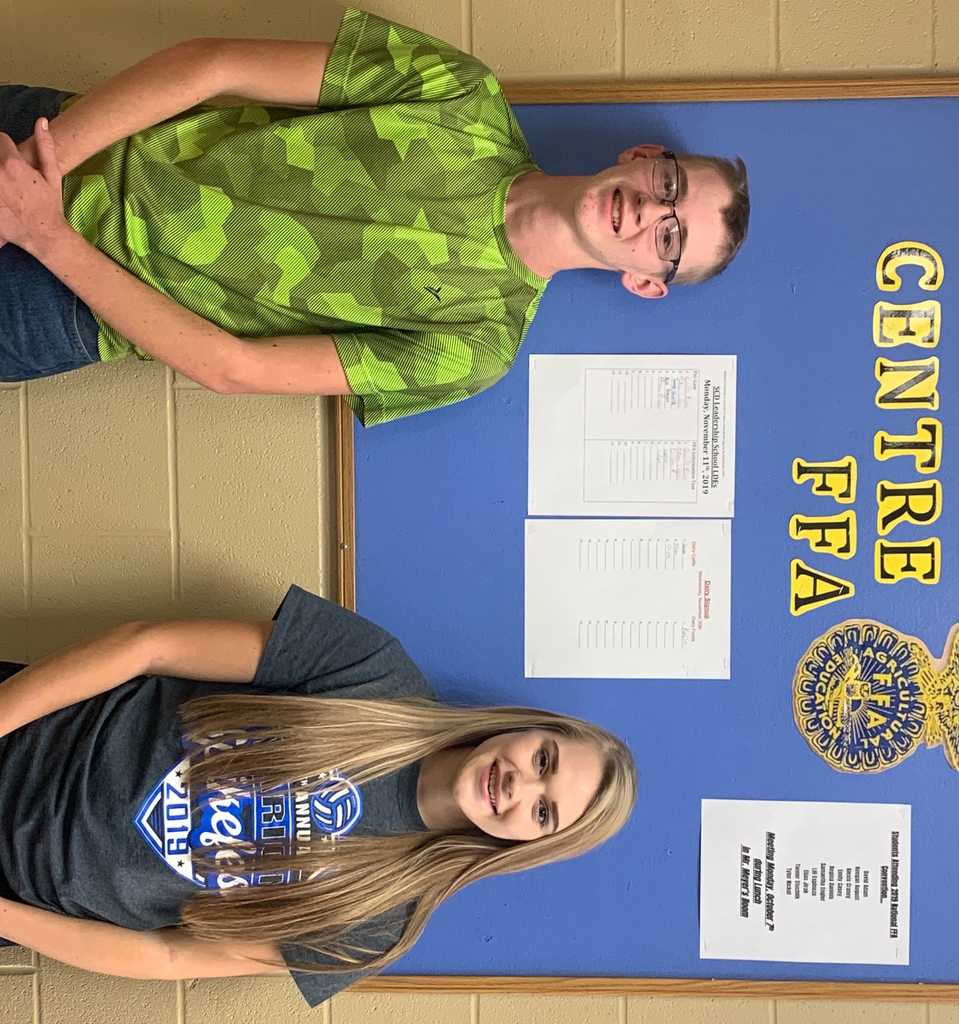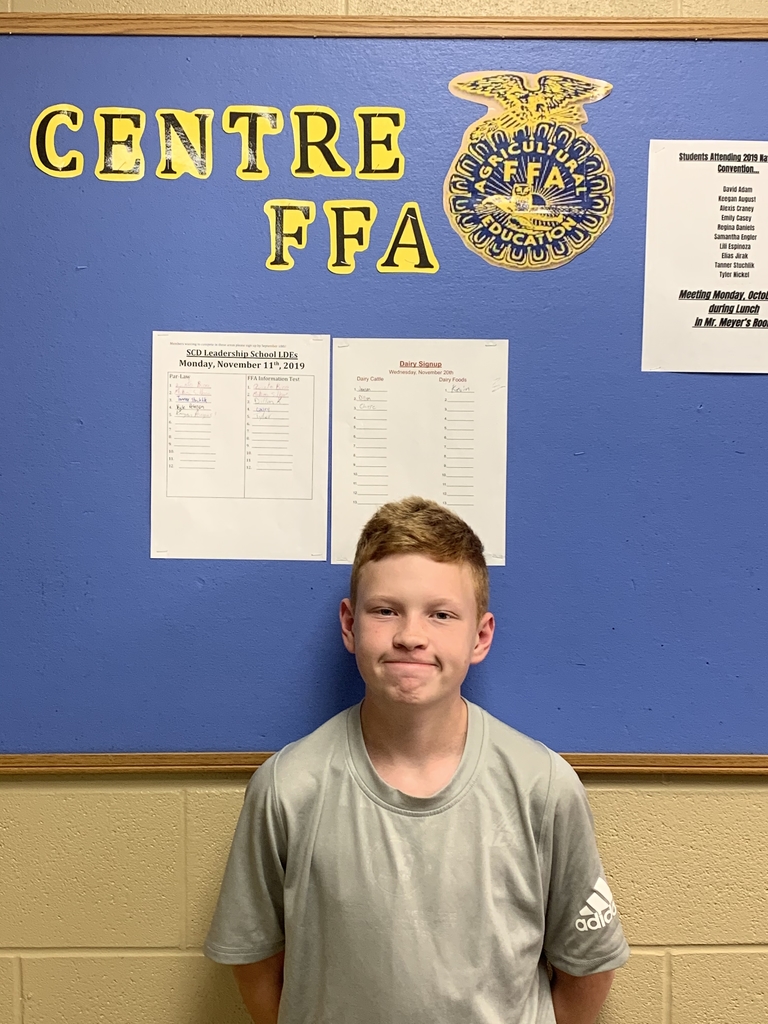 Student Leaders teaching a new program to other students. Exploring Tinkercad.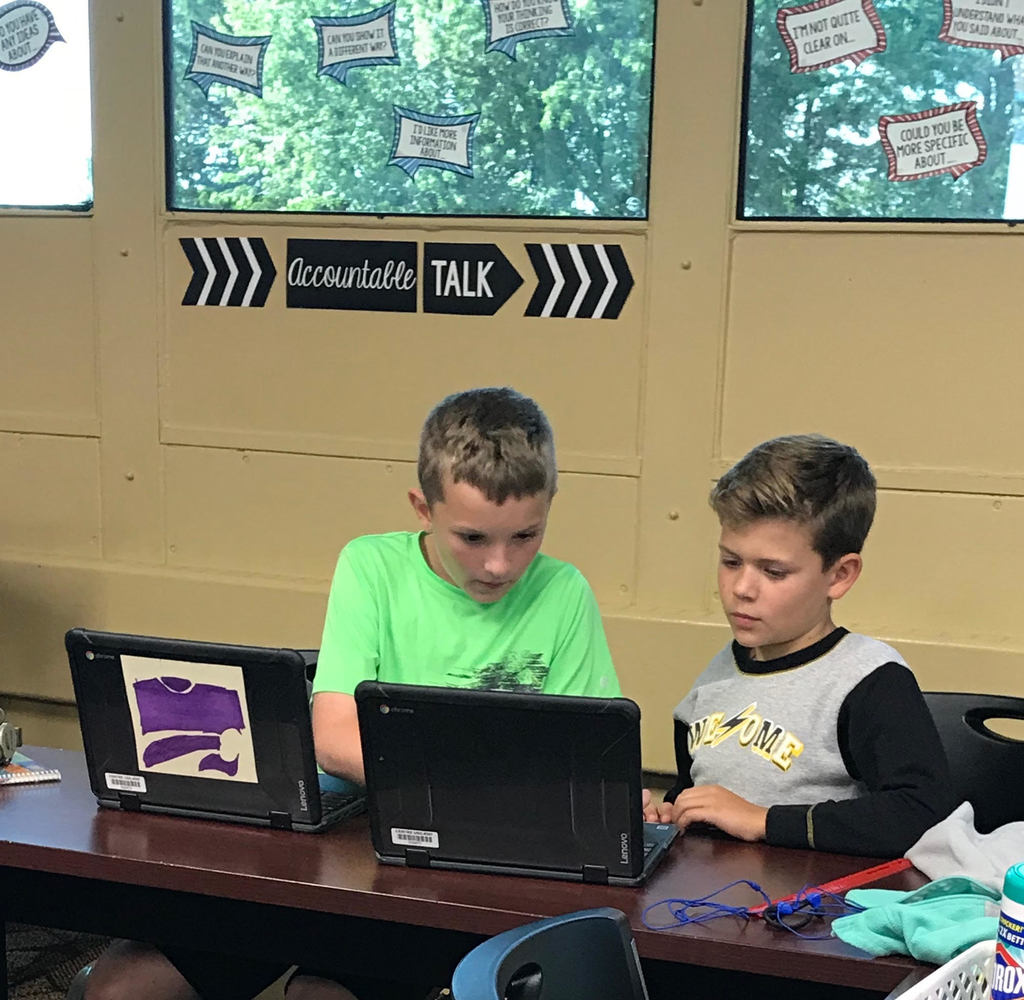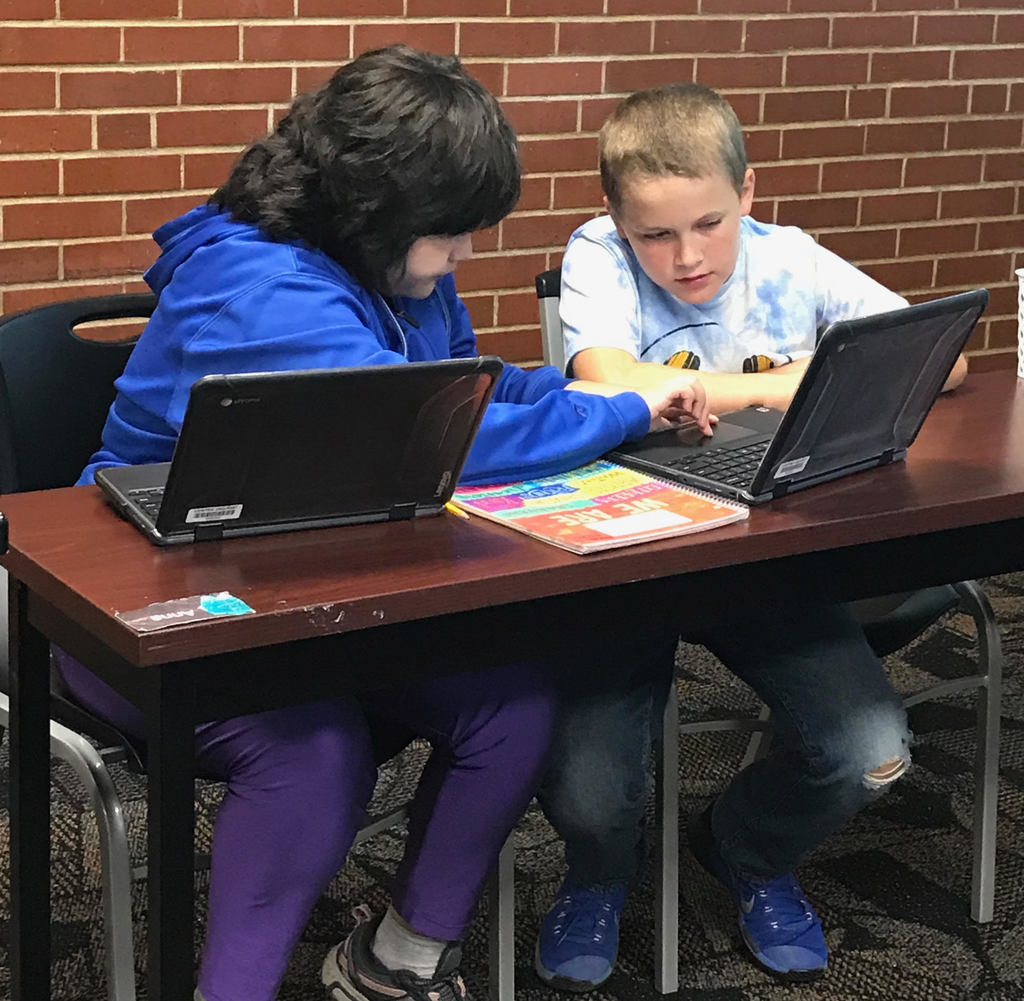 Centre School will be dismissed at 2:30 on Tuesday, October 22nd. We will be hosting the regional volleyball tournament at Centre on that day. Games will be starting at 3:00.

Seniors are you 18? If so, do not forget to register to vote. Voter Registration Deadline is October 15th. To register online go to vote.org/state/kansas it only takes a couple of minutes to register.